On Wednesday, October 25, 1934, Theresa Mensah was born in Kumasi. Her parents were Rose Mensah (née Maame Abena Tabuaa), daughter of the Banmuhene of Sunyani Domase,
Nana Kofi Amoah, and Obaapanyin Yaa Donkor, and the late Joseph Henry Mensah Snr (called Paapa), an Elmina-born colonial government officer. Maame was a vendor for the United African Company, selling textiles. Out of the ten children born to the couple, Theresa (also known as Aba) was the seventh to live to adulthood.
The family made their home in a sizable home in Kumasi's Adum business sector. They were devoted Catholics who spoke Fante at home. Because of the close-knit family, she had love and support throughout her childhood.
Theresa attended St. Benedict's for her elementary education before continuing her education at the Volta Region's Our Lady of Apostles (OLA) ladies' boarding school. She lived in Tamale with her husband, Edward A. Quist-Arcton, and her elder sister, Grace Quist-Arcton, a senior educationist, during the holidays, along with a few of her siblings.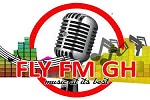 Theresa spoke Twi, Fante, and English fluently and had an ear for languages; she also acquired Ewe and Hausa. She refused to fill out the paperwork required to continue her study at OLA beyond Standard 7. She remained true to her decision despite the encouragement of her close brother, J H Mensah Jr. (often known as Brother Abew), to pursue academic studies.
Instead, Theresa made the decision to become a staff nurse at Komfo Anokye Hospital. Her father was unaware that she had begun this work, but upon seeing her resolve, he extended his support. Paapa determined that JH Jr. ought to assist Theresa in enrolling in a nursing program in Edinburgh, UK. With all of the paperwork, including her passport application, Brother Abew assisted his sister. Her brother saw that the passport was delayed and that the bureaucrats had entered her birthdate incorrectly when the nursing course had already begun. He brought it up, but Aba would not let her journey be postponed any longer, therefore the error became her official birthdate.