She completed her certified general nursing training at Edinburgh Southern Hospitals School of Nursing in 1958–1961. Edinburgh life was excellent, even with the bad weather. Theresa met several wonderful acquaintances and relished her social life. Emma Bentil, one of her acquaintances, married Dr Peter Mensah (now deceased), her brother, and became her sister-in-law.
Theresa finished Part I of her midwifery training at the Nuffield Maternity Home in Oxford in 1962. She then completed Part II of her training at Paddington General Hospital, currently known as St. Mary's Paddington, on the Harrow Road in London. In 1963, she completed a course in nursing care for premature babies, and in 1980, the Royal College of Nursing awarded her a certificate in advanced nursing management.
She and a companion went to a Republic Day dance in London before to her studies at Oxford.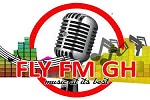 She was unaware that another young man attending the dance was the one who had just been called to the bar at Lincoln's Inn. It so happened that he was about to continue his studies at Exeter College, Oxford, and a friend had told him to have a close look at Miss Theresa.
John Agyekum Kufuor desired to find a Ghanaian woman to assist him in pursuing his dream of working in the public sector. On the dance floor, he asked to switch partners and made his introduction to Theresa. Their friendship grew. Afterwards, they ran into each other again in Oxford and reestablished contact.
The next year, John Kufuor told his mother about his friendship with Aba while on a trip to Ghana to register for the Ghana Bar. His mother introduced him to the Mensah family by telling him to bring a bottle of schnapps to Okyeso, where they reside. John had a family member with him. They ran into Maame and her elder brother, Master Buahin, at Okyeso. Master Buahin knew John from his days at Government Boys' School. Sadly, J H Mensah Snr. (also known as Paapa) passed away a few weeks after being politely given the bottle of schnapps.