Afia Schwarzenegger, a Ghanaian socialite and media star, wrote a heartfelt letter to the late former president Jerry John Rawlings three years ago.
She claimed that Rawlings was very important in her life and that he raised her with moral principles that have benefited her work.
The well-known media figure expressed how much Ghana has missed the late president, whose strict political circles during his administration were felt by many and who helped to guarantee that public servants followed the laws and policies that governed them.
"Because you raised me, I'm fearless…You gave me the courage to be fearless. I'm sincere because that's how I see you. They don't deserve a f**k, so I don't give a f**k. Ghana is truly missing you; your silence is very noticeable!
Oh Papa J., how we miss your trademark slaps and political discipline.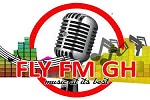 "Your absence of three years feels like thirty years. The owner of Ghana is truly no more. I'm grateful to be here to uphold your anti-corruption legacy." Sir, I miss you. H.E. Jeremiah John Rawlings, the genuine prophet of the nation, continues to rest in the Lord.GhanaWeb saw what Afia Schwarzenegger wrote on her Instagram page.