According to Reverend Isaac Owusu-Bempah, God has lifted the embargo he had imposed on former President John Dramani Mahama in an attempt to appease him. As a result, Mahama may now have an opportunity to reclaim power in the 2024 presidential election.
Among other things, the founder and head of Glorious Word Power Ministry International stated this in an interview with Kwame Nkrumah Tikese of Okay FM in Accra.
He says that since God can alter his mind whenever he pleases, people should let go of the idea that just because he "prophesied" that Mahama would never return to power following his election defeat in 2016, it must stay unchangeable.
Therefore, the conditions that existed years ago and led to God forsaking our father, John Dramani Mahama and preventing him from holding the presidency no longer hold true.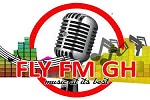 Thus, changes in concerns of God are possible if people believe that the current state of affairs will continue. When asked, Owusu-Bempah remarked, "Different times arrive with what God ordains or decides.
He cited biblical tales to support his argument, such as the one in which God banned the Israelites from crossing ravines yet later utilized the same animal to save Eliyah.