Let me borrow my words from the people of East Africa, Swalihi to be precise, (Nuru itatawala juu ya giza) which simply means the light shall rule over darkness.
Dome-Kwabenya shall rise again and we will fight till the right thing is done even at the peril of our lives.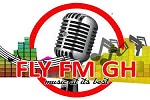 We will write a new history for Dome-Kwabenya constituency before the 2024 elections and win to make it a double.
No one, I repeat no one, will run away from probity and accountability in Dome-Kwabenya again.
Never again.
They tried to bury the truth but they forgot that every truth is a seed. When you bury a seed it will grow, blossom and bear fruits.
Let them know we are determined to grow through this storm. They can resist our resolve through insults and throwing of mud. They can remove people from constituency platforms who openly oppose them. They can package lies, half-truths and assassinate our character but we will not be deterred. We shall fight them and create a new order in Dome-Kwabenya.
For those who want to divide and rule, woe betides them.
They can play dirty but we will still grow through the mud they throw at us because Dome-Kwabenya NDC is bigger than any individual.
We should not confuse our selves by the fact that the wolf and the dog are different animals. Though one is wild and the other domesticated, they are both hunters. One hunts on the quiet when it sites its prey and the other hunts with noise when it sites its prey but they are both hunters. The leadership of Dome-Kwabenya NDC has been reduced to these two hunters.
We cannot allow these two hunters to destroy the party and its structures in Dome-Kwabenya. United we stand divided we fall.
We can not afford to lose 2024 elections again. Let us learn from our mistakes in 2020, unite, strategise and forge ahead for victory 2024.
Our leaders must live by the tenets of our party, Probity and Accountability. They must account for all funds received under their tenure, especially during the election year.
The numerous allegations of misappropriation and misapplication of funds leveled against them must be promptly investigated and culprits dealt with before any meaningful reorganisation.
I call on the Council of Elders in Dome-Kwabenya to rise up to the occasion for it is said that "when an elder looks on while children kill a python with his cutlass then the elder is also a python eater".
Again the Greater Accra Regional Executive Committee must act now. If these numerous allegations go uninvestigated we may soon see our dirty linen being washed in public. A word to the wise is enough.
Yes we need peace to move the constituency forward but there cannot be peace without justice. Even Bob Marley in preaching One Love asked "is there a place for the hopeless sinner who has hurt all mankind just to save his own"
I will be back.