As Twitter's new verification requirement takes effect, several football players have lost their traditional blue checkmarks.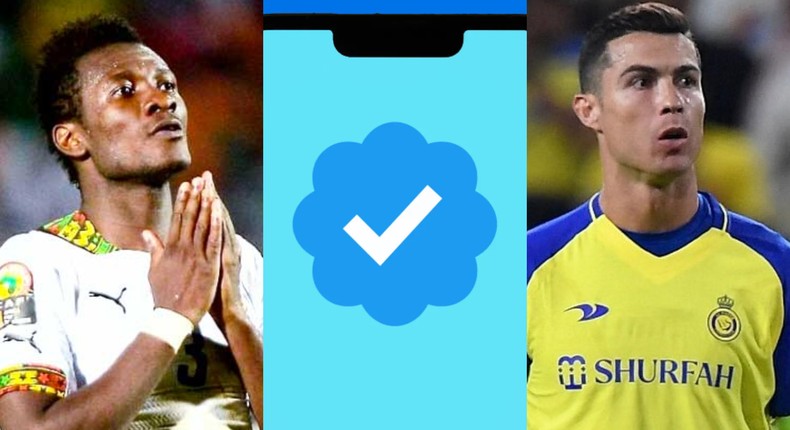 Michael Essien, Cristiano Ronaldo, and Asamoah Gyan are a few of the football players whose verification marks have been recalled.
Twitter advised its users to pay for Twitter Blue by making the announcement that it will be removing all legacy checkmarks on Wednesday, April 19, 2023.