Some members of the New Patriotic Party (NPP) had publicly endorsed candidates before the party's presidential primaries on November 4.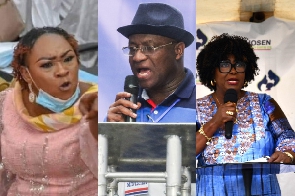 Among these are prominent figures like as Hawa Koomson, the congressman for Awutu Senya East, Bernard Antwi Boasiako, widely known as Chairman Wontumi, the majority leader in Parliament, Osei Kyei Mensah Bonsu, who swore loyalty to Vice President Dr. Bawumia.
In their separate constituencies, they pledged to guarantee the vice president's victory; nonetheless, the majority of them fell short of their pledge. This article highlights pro-Bawumia NPP members who publicly voiced their displeasure with Kennedy Agyapong's performance in their district.
Koomson, Hawa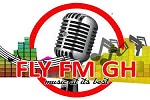 The lawmaker, who openly supports Dr. Bawumia, voiced her displeasure with Kennedy Agyapong's win in her district. Kennedy Agyapong's win in the Awutu Senya East constituency did not, according to Hawa Koomson, increase his authority in the area; rather, she is still more powerful there.
To be honest, I wouldn't have been shocked if all 1,400 or more people had cast ballots; that would have benefited me. We therefore did a good job. My people shouldn't be discouraged; instead, we should wait for the overall result, which I am confident will be favorable.
In an interview with the media, she emphasized, "Like I said, I am happy on August 24th, I was able to beat Kennedy in the region, so if he has beaten me in my constituency, well it could be, but that doesn't mean he is stronger than me in the constituency."