Reverend Isaac Owusu-Bempah has said that he no longer sees President Nana Addo Dankwa Akufo-Addo at the Jubilee House because he perceives that his wife, Rebecca, the First Lady, is not fond of him.
The first lady constantly seems angry when he comes close to her husband, but he doesn't remember offending her in any way, claims the founder and head of Glorious Word Power Ministry International.
The self-described "prophecy of the nation," Kwame Nkrumah Tikese, of Okay FM in Accra, stated in an interview that he had decided to keep his distance from the President, whom he has always considered to be his prophet, in order to preserve his honor.
"Why would I come to someone I would go to, and your wife would be scowling at me? I refuse. Not at all. Is it possible that your wife may scowl at me when I approach you? Owusu-Bempah remarked, "I will never come because of your wife."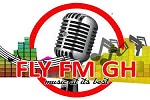 "I haven't upset her in the slightest. I, Owusu-Bempah, have no problem admitting my mistakes and offering an apology. "If there's one thing I never hesitate to do, it's apologize," he continued.
The man of God bemoaned the amount of defamation he had endured from President Akufo-Addo's close associates for having chosen to assist him spiritually, a decision he said was the reason he was able to become president.
"I've let go of everything, but I'm just clarifying so that nobody believes Rev. Owusu-Bempah still attends the Jubilee House, as that has caused me problems.
People's expressions alter as soon as I get there when I respond to calls from the president. They believe that I see him too much.