The Ghana Grid Company (GRIDCo) has determined that a system breakdown on Friday, September 8, 2023, at 7 PM was to blame for the country-wide outage in Ghana.
Total darkness descended in several regions of the nation, including Accra, Kumasi, Takoradi, Tamale, and other important cities.
GRIDCo apologized for the disruption's inconvenience and thanked its customers for their understanding as they carefully worked to restore power to all impacted locations.
describing how attempts to restore power started right away, with 75% of consumers receiving electricity by 8 PM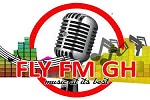 "The Ghana Grid Company Ltd., (GRIDCo), the 'Operator' of the National Interconnected Transmission System (NITS), informs the public that a system disturbance occurred at 19:03 GMT, affecting parts of the country," the power suppliers said in a statement.
Restoration started right away, and by 21:00 GMT, supplies had reached 75% of the consumers. As generation is restored, efforts to restore power continue.
GRIDCo regrets the inconvenience and thanks you for your patience as we work to bring power back to all impacted customers.
Due to the large debt owing by the Electricity Company of Ghana (ECG), the Chamber of Independent Power Producers (IPPs) threatened to cut off Ghanaians' access to electricity in June.
But by paying up all of its debts to Independent Power Producers (IPPs) for the months of June and July in August, ECG adhered to its agreement.