Michael Packard, a 56 years old fisherman who was diving for lobster, was attacked by a humpback whale.
The incident happened off the coast of Massachusetts.Narrating the incident he said he was at the bottom when he felt a truck hits him and everything went dark.
He could feel stuffs all around him, making him think he had been hits by a white shark but couldn't feel any teeth.
He was at stuck in it mouth for 40seconds.
He further explained he could feel in his mouth that he was swimming, suddenly he saw a light and could feel his head shaking.
He was thrown out of his mouth into the water were he was rescued by friends
The whale had his knees dislocated and also caused other injuries.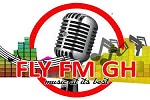 Fri Jun 18 , 2021