Together, Toyota Ghana and the University of Ghana (UG) officially opened the $1 million School of Engineering Sciences Training Center and a new Toyota branch in Legon. Toyota Ghana provided considerable support for both projects.
Three updated lecture halls, a 40-computer computer lab with a 3D printer, and a training workshop with car simulators, test rigs, and hydraulic vehicle lifts are all part of the Training Center's amenities.
The Legon Toyota branch also has a vehicle delivery facility, a body and paint shop, a service shop, and a sales area for spare parts. In addition, Toyota Ghana has given students transportation to and from the Center using a 30-seater Coaster bus. As part of its agreement with the University, Toyota Ghana will also fund $100,000 in scholarships and $2 million in engineering equipment over a ten-year period.
The company's dedication to Ghana's industrial development and its goal of implementing significant projects in the fields of health, education, the environment, and road safety within the communities it serves were underscored by Mr. Kohji Yanaka, Managing Director of Toyota Ghana.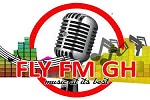 The goal of the collaboration with the university is to give students real-world knowledge and experience to supplement their