Felagha Onyeinsi Richard of Legos Nigeria is a Scammer on Social Media who is impersonating Popular Nigerian Dr.Proffesor Maduike Ezeibe.
Felagha Onyeinsi Richard have created a number of Social Media handles including Facebook and that is where he used to scam most of his victims,the public is advised not to transact any business online with Felagha Onyansi who claimed to be medical doctor and can threat many people of all kind of ailments
.He is not a medical doctor but a scammer who is impersonating a Nigerian doctor to duped people on social media.Felagha Onyeinsi Richard currently holds First Bank Of Nigeria Accounts where most of his victims sent the moneys to.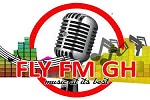 Also post his bank details ,
3135465030 Onyeinsi Richard felagha first bank. He is also behind this account name .
Name:Ewoigbokhan Godstime account number:6020709699 bank name: keystone Bank.
On March 17 2021 Felagha Onyeinsi Richard scammed a victim and the case was reported to First Bank of Nigeria who have launched an investigations into his activities.
The case has since been reported to Lagos Police .In another development Felagha Onyeinsi Richard is wanted by Ghana Police for similar offence .