As soon as word spread that Asamoah Gyan and his ex-wife, Gifty Oware, had annulled their marriage, social media was ablaze. Some internet users severely criticized the former Black Star for making this choice.
Prophet Nicholas Osei, also known as Kumchacha, the founder and head of Heaven's Gate Ministries, has leaped to Asamoah Gyan's defense, saying that he made the correct choice in calling off his marriage.
He finds it hard to understand why some people would be spiteful of Asamoah Gyan, citing the husband of his wife's wife's assailant claims that the children are not his.
Speaking in an interview with Kingdom FM that GhanaWeb tracked, Prophet Kumchahca called those criticizing Asamoah Gyan's divorce on social media "fools" because they are acting irresponsibly.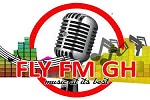 "I've heard about the marital problems of Asamoah Gyan. What harm has he caused to people in Ghana? On social media, he is being ridiculed by others, and pardon my ignorance, but some "foolish" individuals are insulting him. How did he do it? He stated, "What Asamoah Gyan said regarding the divorce makes a lot of sense."
He went on: "He [Asamoah Gyan] claimed that he was unaware of the woman's prior marriage and that the union had not even been legally dissolved before tying the knot. He was kept in the dark about it by the woman. According to what I've heard, the man was threatening him at one point, Prophet Kumarachcha informed Fiifi Pratt, host of the program.