If you're young, Okyeame Kwame offers some advise you might not need to heed.
In a recent interview, the Ghanaian rapper begs young people not to follow advice. Okyeame Kwame stated that although his generation and he have received a lot of guidance, it hasn't helped them in any way.
"Avoid following advice. I implore you, youth. Because look at where we are after all these years of listening to counsel," he said.
It is always good to listen to the voice of God because, in Okyeame Kwame's opinion, humans have two voices in their heads: the voice of the body and the voice of God, also known as the voice of the spirit.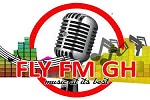 "Your body speaks for you when it wants you to overeat, be lazy, cheat on your boss, take shortcuts, and complete all of your tasks quickly and with little effort," the speaker stated.
The voice of God within you desires for you to be loving, to meet the proper people, to give, to abuse your body, and to take control of it so that you can act in a way that resembles that of Christ, Mohammed, or any other decent guy you aspire to be like. He continued, "Listen to that voice of God.