On Sunday August 01, Ghanaians will hear the voice of Ghanaian- France based gospel artiste, Osaah Special on a new song dubbed "Me Wer3 Afi S3n" which translates to "How can I forget".
Osaah Special disclosed the exciting news during an exclusive Interview on 11th July, 2021.
Even though the song is yet to be released, portions of the song indicate that it is likely to become one of the reigning gospel songs in years to come.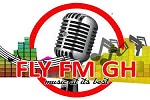 We are stoked! Can't wait for "Me Wer3 Afi S3n" by Osaah Special.
Fri Jul 16 , 2021