Veteran Ghanaian actress Nadia Buari unfollowed Gifty Mawuena Dumelo, the wife of fellow actor and acquaintance John Dumelo, who was once her best friend.
The two stunning women are known to be quite nice and kind to one another, thus this startling event is stirring up some controversy among internet users.
Even earlier, it was said that Nadia Buari's assistance was necessary for John Dumelo to meet Gifty Mawunya Nkornu, a colleague in the same field.
Even during the couple's wedding, Nadia Buari, who constantly shared photos and videos of them together, served as maid of honor.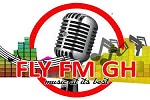 Nadia didn't congratulate Gifty even though she had recently passed the bar exam and was now a lawyer.
Nadia also purposefully omitted sending John Dumelo her condolences and skipping the burial when he lost his mother, which added to the pain of the loss.
Gifty Mawunya Dumelo has been unfollowed on Nadia's social media sites, according to a detailed examination of them.
The former best friends' disagreement may not have been intentional, but it is obvious that they are no longer on speaking terms.