Ghanaian Celebrity, Nana Aba Anamoah has been called out to be one of the powerful celebrities who are trying to push the LGBT agenda in Ghana.
According to netizens, some high time profiles are using most influential celebrities in the country to push for legalization of LGBT in the country.
They also alleged that, these celebrities are receiving huge amount of money and trying hard to push the agenda for LGBT.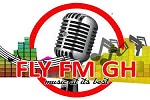 As the allegation has been laid against her, Nana Aba Anamoah is yet to respond to such a huge allegation leveled against her.
So @thenanaaba you are a co-conspirator to pushing of the LGBT agenda on us yeah !? You and your squad?! Great!!
if this is true, I bet you, they are holding onto a horses head, and when it swings, they will not be alive to tell their story. It may look as though darkness is winning but the light will surely shine one day. God be praised.
Source: thedistitn.com