Ken Agyapong, a candidate for the New Patriotic Party's (NPP) presidential nomination, has urged delegates to remind his colleagues who approach them to beg for their support how many people they have employed.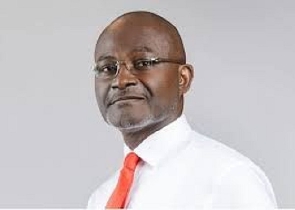 The Member of Parliament for Assin Central claims that flagbearer candidates who campaign on a platform of pledging to hire the throngs of unemployed kids should be required to demonstrate their track record of hiring individuals for private businesses.
Several of the candidates will approach you to seek for your support and make pledges to hire young people if they win. Ask them to provide you proof of how many people they have employed when they are not in power when they come to you.
"If they are unable to do so, they will be unable to create any jobs while in power. Many of the candidates have little experience hiring employees. When they were in political power, the State even paid for their housing, watchmen, and housekeepers.