In a statement, the family of a 39-year-old woman who is suspected of being a witch and of changing from a bird to a human being in Gomoa Mampong, in the Central Region, said they had been searching for her for three days.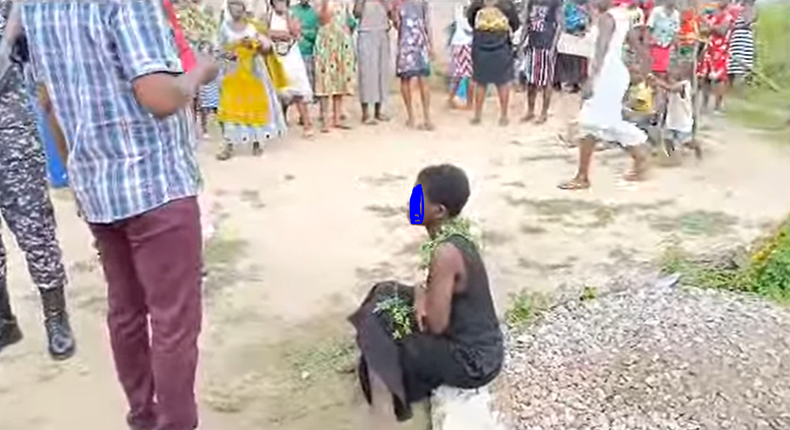 According to her elder sister, who only went by the name Maame Aba and spoke to UTV, the woman has had mental disabilities since she was a little child, despite the family's best efforts to help her. She continued by saying that the victim struggled to communicate even as a baby and didn't learn to speak until much later, when she began interacting with other children.
She claimed that after searching all over for her younger sister and asking some people to let her know if they found her, she was shocked to see that she was being featured on television stations worldwide and was being accused of being a witch who had changed from a bird to a human after crash-landing.
The distraught woman claimed that after locating her sister in Gomoa Mampong, she was escorted to the chief's palace and thereafter brought to the police station where her sister was being held. She continued by describing how some locals had gathered firewood and other materials in an effort to burn the victim alive until some interventions prevented it from happening.