Kurl Songx is a Ghanaian Afro-pop singer who came into the limelight with his single Jennifer Lomotey. The singer was accepted by the majority of music fanatics due to his sweet voice and songwriting.
Kurl Songx born Kelvin Agyekum was a teacher at Brainy World international school before his music career saw the light. He passed through the MTN Hitmaker audition where he qualified to contest the grand prize. His success story began when he featured Ghanaian and African most decorated rapper, Sarkodie on the song, Jennifer Lomotey, which talked about true love.
Kurl Songx and Sarkodie
Kurl Songx Songs
He again featured Sarkodie on Whistle which came out with a music video.
Kurl Songx has moved on to release songs including Trumpet, Feeling, Me Do, Tunnel Light and Lobi
Kurl Songx Net Worth
Kurl Songs net worth is estimated $50,000. He has managed to accumulate wealth through singing.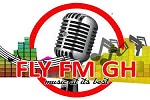 Kurl-Songx
Most successful people have a grass-to grace story that they use to inspire others and that holds true for Afro Pop artiste, Kurl Songx, who believes his time in the limelight cannot be considered a success if he doesn't use his story to change lives and attitudes.
Some years ago, the Jennifer Lomotey hitmaker was no different from the many young men we see everyday on the streets hustling to make a better life for themselves.
At a very young age, Kurl Songx, who grew up in the ghettos of Adabraka in Accra had to toil on the streets to support his family.
It was definitely not by choice but as the first son of three children, the young man assumed that responsibility to help his single mother who was struggling at the time to cater for her family.
However, from being a "good" boy who wanted the best for his family, his good intentions rather turned into a bitter story when he joined bad company on the streets in a bid to escape the pressures of life and the negative vices he took up threatened his future.
Today, he looks back with joy at how his mother's wise counsel and most importantly, his music talent helped him not to go the way of many young people whose lives have been destroyed by the hard street life.
In a chat with Showbiz recently, he recalled the bad moments and said the experience has motivated him to start a campaign to save the youth on the streets.
"There is no better success than knowing that you lived a life which had a positive influence on others.
If for all the fame I'm enjoying, I can't set a good agenda, then I have failed.
Kurl Songx performing at an event
"I have been on the streets and so I know how it feels especially when it is not your fault.
I'm appreciated now because of my talent but I know there are many Kurl Songxs who just need support and guidance to make a meaningful life," he said.
Such passion in one so young is admirable but his rags to riches story is one that should inspire anyone not to give up no matter what they go through.
While he hustled, dreams of a better life for his family and of him being a music star were what sustained the old student of Adabraka Presby JHS.
Kurl Songx loves to sing
That ambition forced him to play truant many times.
Despite the gamble he played with his education, luck smiled on Kurl Songx in 2016 when he won MTN Hitmaker.
He told Showbiz that was his proudest moment especially when he watched his mother smile at his feat.
"I thought that at last, I could make my mother smile for all the pain I had put her through with my waywardness.
At least, she got to know I was a changed person and was doing something better with my life," he said.
When he entered the music scene with his controversial song Jennifer Lomotey featuring Sarkodie, Kurl Songx drew a lot of comparisons to the popular Ghanaian singer/rapper, Castro.
It was high praise for him considering Castro's impact but he wanted to carve his own identity and he set out to do that with a number of songs including Whistle which also featured Sarkodie and Feeling which featured late Dancehall star, Ebony.
He has received good reviews for his songs and has performed on a number of big stages and clearly his career is on the up and up.
Barely two weeks, ago he dropped Trumpet, a song that is expected to be a hit.
For his achievements last year, he was tipped to win an award at this year's Vodafone Ghana Music Awards but that didn't happen.
Kurl Songx has not spent time brooding though as he told Showbiz getting a nomination was a show of respect for his hard work.
"Honestly, getting a VGMA nomination was a miracle for me and I don't see myself as a loser because I didn't take home an award.
There are many equally talented artistes who can't even break through yet within a year of going commercial.
" My song topped charts and even got a nomination at the biggest music awards ceremony in Ghana. Besides, I think there's enough room for everyone to operate," he said.
Born to Victoria Bediako of Kwahu Abetifi and Samuel Agyekum of Kwahu Obomeng, all in the Eastern Region, Kurl Songx, real name, Kelvin Agyekum attended Adabraka Presby JHS and Garden City College.
He started singing in his church choir, Grace Aflame Chapel in 2012, an experience that prepared him as he ventured into the 2013 edition of music reality show, Vodafone Icons, where he emerged first runner-up.
Under the management of Highly Spiritual Music (HSM) and Steaman Entertainment, the 24-year-old is grateful to music producer, Kaywa for giving him a good standing in his music career.
He tells Showbiz he's inspired by the environment he finds himself in at any time and he looks up to Kojo Antwi and Daddy Lumba.
For a young handsome man in the limelight, Kurl Songx told Showbiz he is hit-on a lot by the ladies but girls aren't his focus now.
"My ex-girlfriend left me because she thought I was useless but now, she calls me many times everyday.
Her actions have shown me that most women love popular men but that isn't what I want. My partner must love me for who I am and not what I am," he said.
Other stories