More industries, from sports to the arts and entertainment, are utilizing cryptocurrency's decentralized nature to advance their organizations and enterprises as its use spreads around the globe.
The sports business has been riding the cryptocurrency wave for the past year without seeing a summit. The sports industry appears to have adapted to cryptocurrency quite swiftly, from endorsement and sponsorship agreements with athletes to sports clubs letting fans to pay for game tickets using cryptocurrency.
In addition, as we slowly but definitely usher in a new era of financial independence, the gaming, media, and creative industries are also joining this new wave.
Ahmed Shabana, the founder of Parkpine Capital, an early-stage venture capital fund, claims in an essay that the entertainment sector is ready to revamp its business processes and use cryptocurrency to promote safe, transparent, and traceable transactions.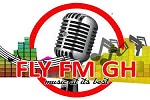 The entertainment industry as a whole is increasingly favoring cryptocurrency, and more
Initially unheard of, collaborations between the crypto world and the music business have expanded recently as more musicians and record labels go on board. Examples include Grammy Award-winning Nigerian musician Burna Boy and his collaboration with Chipper Cash, as well as popular South African rapper Casper Nyovest, who serves as an ambassador for Bitcasino.
More cryptocurrency businesses are hopping on the music cooperation bandwagon, including Roqqu, Luno, and Quidax, to name a few.
Cryptocurrency has even appeared in music videos. In the current hit song "Cryptocurrency" by Kuami Eugene and Rotimi, the duo explores a futuristic sci-fi universe in which they first mine cryptocurrency separately before working together to mine it jointly.