Uber has announced that it is venturing into cannabis delivery to customers using its Uber Eats app.
A spokesperson of the ride-hailing company announced on Monday that users of the app in Ontario, Canada would be able to place orders for cannabis and it would be delivered to them.
The spokesperson, according to CNN, said Uber Eats would list cannabis retailer Tokyo Smoke on its marketplace on Monday after which customers can place orders from the app and then pick it up at their nearest Tokyo Smoke store.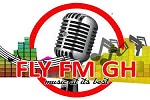 The introduction of the new service follows an earlier announcement by Uber's CEO Dara Khosrowshahi in April saying his outfit was waiting for all legal heddles in the United States to be cleared to extend the cannabis delivery there.
Canada has legalized the recreational use of cannabis, so Uber is operating in a safe market.
CNN reports the spokesperson as having said on Monday that its partnership with Tokyo Smoke will help Canadian adults purchase safe, legal cannabis, which will go a long way to help in combating illegal sale which accounts for over 40% of all non-medical cannabis market in Canada.
It is reported that Global cannabis stocks tracker MJ ETF climbed 2%, while Uber's shares were up 1.2% at $44.78 in premarket trading.
Cannabis sales in Canada will total $4 billion in 2021 and are forecast to grow to $6.7 billion in 2026, according to data from industry research firm BDS Analytics, reports say.
Regarding extending the cannabis delivery service to the United States, an Uber spokesperson told Reuters: "We will continue to watch regulations and opportunities closely market by market. And as local and federal laws evolve, we will explore opportunities with merchants who operate in other regions."
Pulse news