If you try to build a graph of people's interest in buying cryptocurrency, it will most likely be very similar to the Bitcoin price graph. Interest in digital money is fuelled by the story of the rise of Dogecoin, a coin created as a joke.
One way or another, there are more and more people willing to buy cryptocurrency and look for places where it can be done. Crypto exchanges, traditional investment platforms, instant exchangers, cash register applications – and this is just the beginning of a long journey.
Traditional exchanges and investment platforms
The exchange of cryptocurrencies in large enough quantities began precisely with specialized trading platforms. As of today, digital assets are available for purchase on services that previously specialized in trading currencies, precious metals, etc.
An indisputable advantage of such services is the possibility of direct exchange of fiat money for cryptocurrency and a wide choice of methods for replenishing a deposit in US dollars or other national currency. This is the most convenient way to buy digital coins for those who do not have a source of income in cryptocurrency.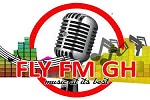 Almost all traditional services provide access to functionality only after registering an account. Until you have it, it is technically impossible to fast exchange cryptocurrency. In addition to registration, account verification is almost universally required, that is, the provision of an identity card and some other personal information.
For any operations on the traditional service, a commission is charged. In addition, each of the platforms supports a limited number of coins and trading pairs. These are the most common disadvantages of classic services. The ratings of the most convenient cryptocurrency exchanges in different sources vary greatly, but as a rule, they invariably feature Binance, Coinbase, eToro, and Kraken.
Payment and cash applications
The purchase of cryptocurrency is also available in some electronic payment systems. These include Cash App, PayPal and Venmo. Potentially, they are a good alternative to exchanges, but this is a matter of the future. The choice of coins is limited to Bitcoin (excluding Cash App, where Litecoin, Bitcoin Cash and Ethereum are additionally available. Applications charge high commissions, they have restrictions on the amount of cryptocurrency purchases and funds cannot be withdrawn to your own wallet everywhere. For now, this function is only available from Cash App.
Instant exchange services
If you already have a cryptocurrency obtained in any legal way and you want to use a reliable  Monero to BTC exchange to swap coins rapidly, then welcome to Alligat0r.
The coin exchange algorithm is extremely simple. First, you need to fill in the empty fields of the exchange widget, step by step indicating in them:
In the upper field – the coin to be sold and the amount of coins;
In the bottom field – a coin to buy.
Crypto wallet address.
Then you replenish the deposit for the required amount and click the "Exchange" button.
With this, your task can be considered completed. All the necessary calculations: the search for current transactions, comparison with the specified parameters and among themselves, the crediting of the coin to the wallet, – the system performs automatically. E-mail is optional, this field is provided for cases when the user needs a receipt indicating the details of the transaction.
Exchange operations on Alligat0r are performed without registration, verification and any restrictions on the amount and size of transactions. The platform supports over 300 coins and over 60,000 cryptocurrency pairs.