A handful of National Democratic Congress (NDC) MPs won't have the chance to run for re-election to the legislative body in 2025.
They did this after failing to win re-election in the NDC's presidential and legislative primaries on May 13.
Although there are about 20 losers, according to GhanaWeb, this initial list includes 12 MPs who lost to newcomers.
The list consists of :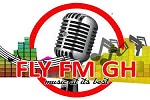 1. Alex Adomako MP Sekyere Afram Plains
2. Edward Bawa MP for Bongo
3. Wisdom Gidisu MP for Krachie East
4. ABA Fuseini MP for Sanarigu
5. Abeiku Crentsil MP for Ekumfi
6. Albert Akuka MP for Garu
7. Dela Sowah MP for Kpando
8. Kwabena Donkor MP for Pru East
9. Sampson Chiragia MP for Navrongo
10. Augustine Tawia MP for Bia West