Hopeson Adorye, a member of Alan Kyeremanten's campaign team, has dismissed his firing from the ruling New Patriotic Party (NPP) with a laugh.
He said the dismissal is inconsequential, and the former Minister of Trade and Industry will win the 2024 general elections.
Mr. Adorye said the dismissal will encourage him to work hard to ensure that Kyerematen wins the 2024 presidential elections.
"This is a waste of time for a general secretary to issue this kind of letter; everybody is aware that once you support a different candidate apart from the party's candidate, you forfeit your membership," he said.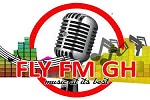 "So when you forfeit your membership, what is the use for you to come and write and put it out? I don't think it is worth it.