Kwame Nsiah Apau, popularly known as Okyeame Kwame, is one of Ghana's most well-known rappers of all time. He has stated that a man who has more than one wife should also be prepared to accept a partner who will cheat on him.
In response to a query concerning his position on polygamy, Okyeame Kwame was direct and uncompromising.
He thinks that before being married, a man should make sure that his partner understands and agrees to any plans he may have for numerous wives or relationships.
He stressed the value of understanding one another and having open lines of communication. Okyeame Kwame asserts that a guy may marry a woman if she is open to accepting his choice to have several partners because she has given her approval.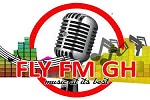 He did, however, issue a warning against making such agreements without first negotiating and getting both parties' consent, since this could cause serious problems and raise serious worries for the women concerned.