An alleged video of Bechem Traditional chiefs pouring libation and making sacrifice with a lamb on their gods incurring curses on a certain man dropped online.
A video of Bechem Chiefs pouring libation and cursing a man alleged to be Twene Jonas dropped online after Twene Jonas blasted Otumfuor for playing negligence over illegal mining.
A new development has it that, the said sacrifice was not made on Twene Jonas but rather a certain man who insulted the chiefs of Bechem and Otumfuor Osei Tutu.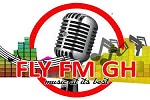 The incident of the sacrifice and the curses were meted out on August 11,2020 to a certain man but not Twene Jonas.
However, many people referred to the video as curses meted to Twene Jonas for his alleged insult on Otumfour over his galamsey comment.
The said the video was uploaded on YouTube in 2020, therefore making it impossible to be related to Twene Jonas
Source:thedistin.com