John Mahama allegedly wasn't invited to Queen Elizabeth's burial for a purpose, according to Bernard Antwi Bosiako, a.k.a. Chairman Wontumi, the NPP's regional chairman for Ashanti.
He said the British government doesn't want to associate itself with world leaders with questionable characters.
The Airbus controversy, according to the outspoken chairman, was the reason the former President didn't receive an invitation.
"The Royal Family commands respect, and they don't want to be associated with scandalous individuals who became famous through global wrongdoing. The regional party chairman was described in a report by Wontumionline.com as saying, "They know who Government Official One is in the Airbus issue, and that is the reason they didn't extend an invitation to Mr. John Mahama.
President Mahama praised the Queen for uniting nations in a condolence statement.
An era has come to an end, Mahama wrote in a post that was shared. The entire globe honours a remarkable woman. She was the commonwealth; an extraordinary diplomat who took it upon herself to unite many nations. Specifically, her trips to Ghana in 1961 and 1999.
"I remember my wife Lordina and I visiting Buckingham Palace in 2014 and our interactions. Her grace and dignity are impressive. She was intelligent and had a good sense of humour. I bid you farewell, Queen Elizabeth.
At the age of 96, the Queen passed away on September 8, 2022. Having ruled the United Kingdom for 70 years, she was the queen with the longest reign.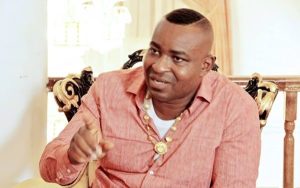 Other stories