Earlier today, rapper Medikal presented host Giovanni Caleb bundles of cedi notes during an interview on 3FM.
The "Omo Ada" singer wanted to show his appreciation for the renowned presenter's hard work.
Medikal is seen throwing the bundle of cash at Giovanni Caleb on the web video, but he did not have enough hands to catch them all.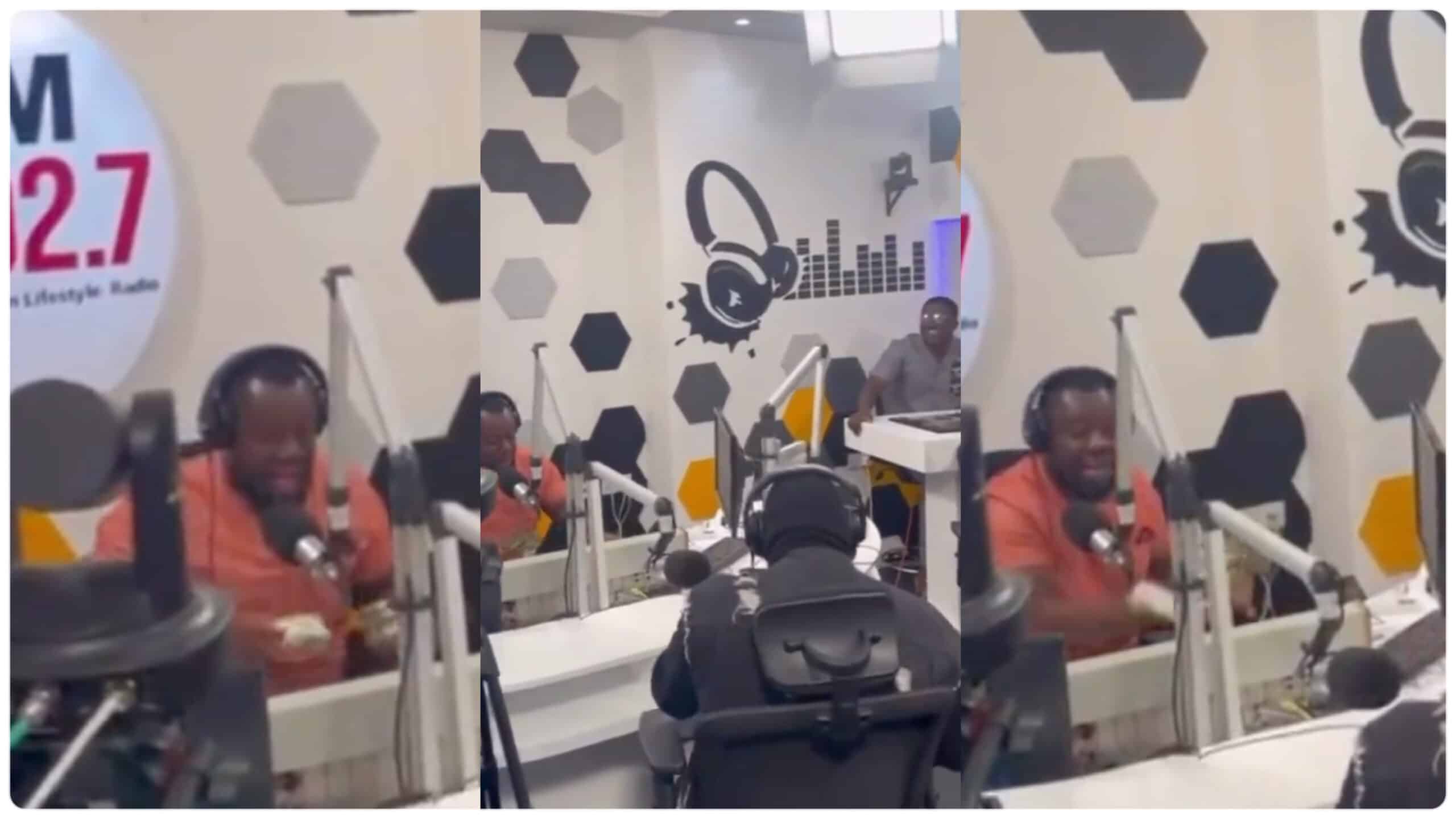 In the recent days, Medikal has been on a media tour, giving interviews to all of Accra's main media outlets.