A meeting between Panos A. Panay, President and Chief Executive Officer of GRAMMY, and Harvey Mason Jr. was praised as "beautiful" by legendary Ghanaian footballer Asamoah Gyan.
In an Instagram post, Asamoah Gyan said that he had met the two international entertainment heavyweights in Accra.
He was delighted to learn that Panos A. Panay, the president of the GRAMMY Awards, is a major admirer of his work.
"It was a pleasure to meet Mr. @panosapanay, one of my admirers and the president of the @recordingacademy; thank you for the great talk, and it was nice to meet the CEO @harveymasonjr. Dinner with you all in Ghana @nsuomnam.gh was wonderful. Thanks for connecting us @dentaa show," he said on Instagram.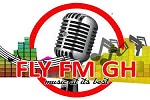 Given that he has scored the most goals for the Black Stars, Asamoah Gyan is usually recognized as the best goal scorer in Ghanaian football history.
With a total of six goals in three World Cup appearances, Gyan is also Africa's leading goal scorer in tournament history.
Together with his friend and fellow musician Castro, Gyan is also a musician who has written a lot of popular songs.
Following the 2010 World Cup, Gyan and Castro collaborated to make a blockbuster smash dubbed "African Babes," which became their debut single.