Sam Nartey George, the member of parliament for Ningo Prampram, has called Dr. Muhammadu Bawumia, the vice president of Ghana and the leader of the New Patriotic Party (NPP), a religious prostitute.
He claims that because the vice president is frequently spotted in mosques and churches for political purposes, he seems to practice both Islam and Christianity concurrently.
He declared that such a person was unfit to serve as Ghana's president.
The MP said Vice President Dr. Mahamudu Bawumia is a Muslim by day and a Christian by night while speaking on Metro TV.
"He is a Christian by night and a Muslim by day, and a religious prostitute cannot be our president," he stated. That is the finest description you can give him.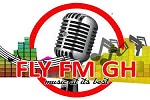 Sam George went on to explain, citing incidents where Vice President Dr. Bawumia said nothing about matters that mattered most to Muslims, like the Hijab controversy and the assassinations of Muslim youngsters in Kumasi.
According to him, no genuine Muslim will bow down before men of God in prayer or openly acknowledge Jesus as Lord and Savior.
Sam George said that these behaviors do not characterize a sincere Muslim as Dr. Bawumia claims to be.
We'll examine Bawumia closely and take our time to get to know him. I'll challenge him on his purported drive for digitization. You are unable to vouch for the individual we are discussing. Are you aware of his Muslim faith?
Did you ever hear Dr. Bawumia talk when the topic of Muslim girls' hijabs in this country came up? He said nothing when the topic of girls fasting during Ramadan was raised. Dr. Bawumia remained silent when the Muslim Zongo youth in Kumasi were murdered in cold blood.