Kennedy Ohene Agyapong, a flagbearer candidate for the New Patriotic Party (NPP), has stated that, should he be given the opportunity to lead Ghana, he will run a lean administration.
In the event that he wins the presidency in the general elections of 2024, he declared that a cabinet of no more than 60 ministers will be formed.
In addition, he said he would combine certain ministries, noting Ghana's disproportionately high number of ministers in comparison to developed countries with higher populations like the US and the UK.
When asked how many new ministers he was planning to appoint, he said, "In truth, I haven't included that in my plans but not more than 60, the most number of ministers I will hire is 60, and I will merge some of the ministries.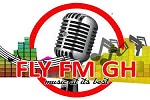 "Ask yourself, even in America, where there are 350 million people, how many preachers are there? In the UK, how many ministers are there? Why has America been successful where we have failed?
Kennedy Agyapong is the only candidate for NPP who, according to Mr. Logic, a commentator on the entertainment industry, can win the 2024 elections.
Kennedy has the country's best interests at heart, and that's the kind of leader Ghanaians are really seeking for, he claimed.
Mr. Logic responded to Ken Agyapong's ambitions, saying that if he were elected president, his first priority would be to commission musicians to record a song to promote patriotism.