Although Shugatiti's technique attracted adventurous tourists, the Ghana Tourism Authority has rejected her attempt to make her food business more appealing.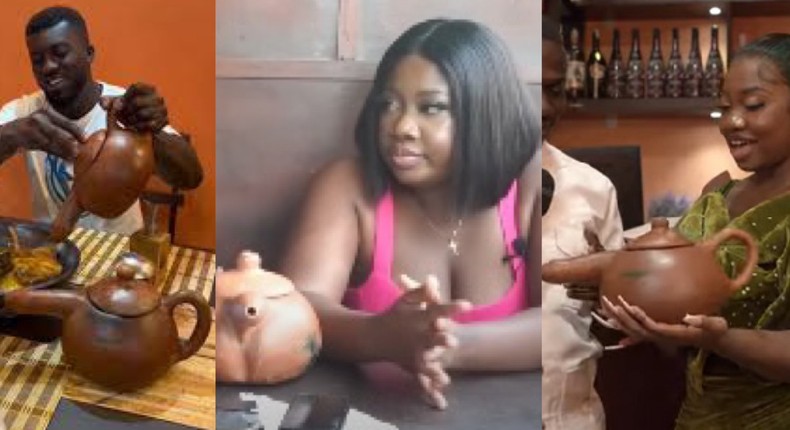 The Ghanaian socialist, who also happens to be a nudist, created a variety of food pots for serving food from her local eatery, some of which were fashioned like fish and others which resembled a man's testicles.
The iconic genital-shaped clay pots garnered attention on social media, but according to Shugatiti, she can't use some of them again since the Ghana Tourism Authority has warned her to stop using them. She acknowledged that the government body had stated that her eatery was unsuitable for children.